Construction projects involve significant risk to lenders. PACS provides focused and concise reports to alert the lenders of significant issues affecting the project. PACS is a service company that applies the fundamentals of estimating, engineering, and construction process principles to fit the client's individual needs. Our goal is to build a long-term relationship that provides our client with the confidence that their construction and property risk issues are being competently assessed and carefully communicated with helpful recommendations. We want to earn a position as a valued and trusted member of your real estate team!
The Principals and Staff of PACS understand the needs of Construction and Real Estate lenders, having worked in-house for major national Banks as part of their lending and appraisal departments. Our group includes licensed civil engineers, architects and seasoned construction professionals, with a combination of field construction experience and years of working with major lenders.
PACS was started by Bertie Chawla and Kent Robertson on April 1, 1999. Both the principals are licensed Civil Engineers and worked at Bank of America for over 10 years each. At Bank of America, they worked with an exceptional and dedicated group of professionals in the Real Estate Lending Department and developed a business as well as long lasting friendships. These professionals helped grow PACS to what it is now, serving numerous Financial Institutions all over the Country. We are thankful to them.
PACS has extensive experience working on all the types of projects typically financed by construction lending and mortgage companies throughout the country. These include: land development, tracts, apartments, assisted living, hotels, casinos, offices, retail, industrial, adaptive re-use conversions, condo conversions, custom homes and other projects. PACS also provides construction management services to its clients including foreclosure workout and completion of the projects for sale.
We have provided Consulting Services on projects throughout the United States, from Maine to Saipan, including Alaska and Hawaii. [/et_pb_text][/et_pb_column][/et_pb_row][/et_pb_section]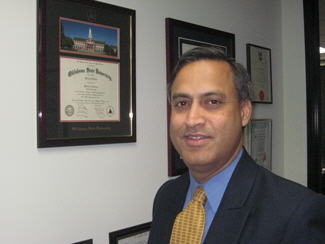 Bertie started his career in the construction industry in 1987 after graduating with a Masters in Civil Engineering from Oklahoma State University (Go Cowboys). Initially, he worked as a Project Engineer for an Apartment Developer based in Orange County, CA. In 1989, he joined Bank of America's Construction Services department where he worked for eleven years and was eventually the Vice President and Manager of the Bank's Southern California office. In 1999, Bertie started his own construction consulting company providing construction due-diligence services to financial companies. He is the CEO of the Company.
Bertie has worked on all types of projects financed by construction lenders and mortgage companies throughout the country. These include; land development, tracts, apartments, high rises, assisted living, skilled nursing, hotels, offices, theaters, industrial, adaptive re-use conversions, self-storages, retail, regional malls, condo conversions, low income projects, historic projects, custom homes and specialty projects such as, casinos, gas stations, milling plants, chocolate factory, shellfish farms, performing arts centers, etc. Bertie has also provided construction management services to his clients including foreclosure workout, assets management and completion of REO projects for sale.
From 1988 thru 2020, Bertie has worked on over 5000 projects worth over $100B.
Bertie has the following California licenses:
• Registered Professional Engineer – Civil
• Contractor's License
• Real Estate Sales License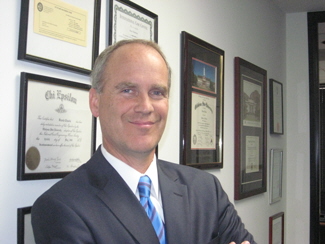 Kent Robertson is President of Professional Associates Construction Services, Inc., a construction consulting firm that provides construction and engineering expertise to lending institutions, property owners, insurance companies, investors and real estate developers in construction, acquisition and finance of commercial real estate. He has a Bachelor's of Science degree in Civil Engineering from Brigham Young University. He is a registered Civil Engineer in California. He has previously been employed in positions that approved construction projects for the City of Los Angeles, CA and City of Irvine, CA. Kent also had a position for 10 years at Bank of America as a Vice-President – Manager of the Construction Services Group for the Southwest Region of the U.S. where he monitored all bank-financed properties requiring construction and engineering expertise and complex special projects such as large land development and hotel/casino projects.
Since 1988 thru 2020, Kent has worked on over 4000 projects worth over $100B.
Following are the profiles of some of our associates.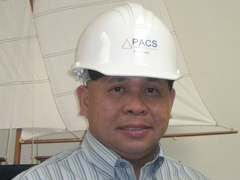 Ben started his career in the construction industry in 1980 after passing the Licensure Board Examination for Civil Engineer in the Philippines. Initially, Ben worked as an inspector and cost estimator for an Orange County Consulting Company providing due-diligence to lenders. Thereafter, he ventured into the government sector as an engineering technician for County of Orange Public Works Division. In 1989, he joined Union Bank of California's Construction Technical Services where he worked for fourteen years as an Assistant Vice President and Regional Administrator of the Southern California region, responsible for construction risk management related to real estate due diligence. Prior to joining PACS in 2004, Ben had his own construction consulting company providing construction due-diligence services to financial companies.
Ben has worked on all types of projects financed by construction lenders and mortgage companies throughout the country. These include; land development, tracts, apartments, assisted living, hotels, offices, industrial, adaptive re-use conversions, condo conversions, custom homes and specialty projects such as, church, hospitals, car-wash and mini-storages.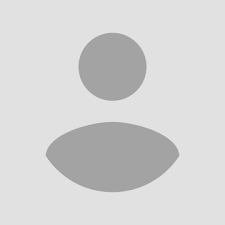 Asha Teresa Isacc joined PACS in 2012. She started her career as an Architect in 2005 after completing 5-year Bachelor's Degree in Architecture (B.Arch.). She also has a Master's Degree in City Planning from Indian Institute of Technology (IIT). She was hired by "The Taj Hotels Resorts and Palaces", where she worked as a Project Engineer in Bangalore, India for three years from 2008 thru 2011. She has experience in design development, design coordination and project management.
At PACS Asha has gained considerable experience in providing Construction-Consulting services to various financial institutions and Real Estate developers for all types of properties in California and other locations in United States. These include custom homes, multifamily residential, offices, industrial, assisted living, skilled nursing, low income projects, historic projects and hotel projects. Services provided include Cost Estimating, Construction Reviews and Analysis, Progress Monitoring, Probable Maximum Loss Reports etc. Asha is experienced in Computer Aided Design as well.

After graduating with a BS in Construction Science from Texas A&M, Randall began his career an intern Architect for a Design/Build firm, in Dallas, Texas. This laid the foundation for a consulting career which has provided architectural design, construction management, due diligence and project leadership for lenders, investors, developers and non-profit clients throughout the country. Randall's professional experience incorporates the full spectrum of the building industry from creation of construction documents, preparation of estimates, entitlement, managing on-site construction through close-out, and business development. Randall started his career with PACS, Inc. in 2002, specializing in single family land development projects throughout Southern California, and Nevada. Randall opened the Texas office in 2005. Over the years, Randall's experience representing lenders and investors has included all project types throughout the country: single family custom residential, multifamily, casino, adaptive re-use, high-rise condominium, mixed-use, office building, low-income tax credit, office building, and land development.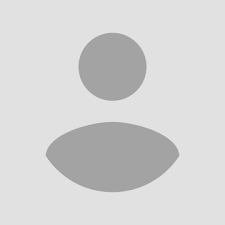 Wendell began building structures at an early age, starting with wooden blocks at the age of two. He worked with plastic bricks, Lincoln Logs, and various other materials on really small projects in the 1950s. Trained in architectural design and drafting in the early 1960s, he designed his first two constructed remodel projects in 1966, before being called to Southeast Asia for work on and within a small military computer center. A few years (and a few Texas home designs) later, in 1971, he began working for a commercial Orange County Developer, where he was able to design, supervise, and manage construction on a number of local concrete tilt-up industrial and office buildings, as well as numerous tenant interiors.
Since that experience, only fully appreciated years later, Wendell has continued to work as a designer, superintendent, project manager, and consultant on mostly commercial, industrial, and recreational (racquetball) building and interior construction projects. He worked for seven years as a California licensed general contractor, and has on four occasions assisted developers in setting up in-house construction operations. He has had a lead role in the construction of nearly one hundred buildings, sized from 3 thousand to 1.8 million square feet, and over a million square feet of commercial interiors.
Wendell spent 15 years, mostly nights and weekends, developing, coding and marketing a software application for construction management, and he finally completed his undergraduate studies in 2001 with a BS in Business / Information Systems. He has worked with PACS since 2013, analyzing proposed and under-construction projects.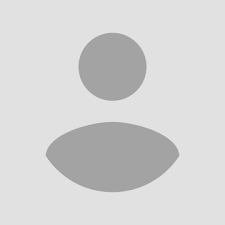 John Baragona joined PACS in 2018 and serves as an inspector in the state of Arizona. John has been in and around construction since the 1980s, starting out working for Bechtel Construction as a construction field engineer at Palo Verde Nuclear Plant following his graduation from the University of Cincinnati with a B.S. degree in Nuclear Engineering in 1982. John has been a partner or manager in several construction-related businesses over the years including a metal building supplier, a construction materials manufacturing company and a general contracting business. He has served as the bank inspector on a wide variety of projects to date including nursing homes, low income housing, industrial warehouses and office buildings large and small. John enjoys the heat in Arizona.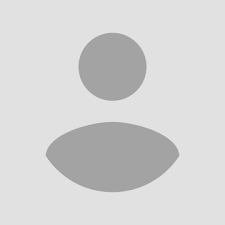 Elisa started her career in the Design & Construction Industry in 1986 after graduating from Technological Institute of the Philippines with a Degree of Bachelor of Science in Architecture. Prior to joining PACS in 2018, Elisa worked under SM Engineering Design Development (SMEDD Corp), the Architectural and Engineering Arm of SM Supermalls in the Philippines. She worked with the company for almost 25 years, working on variety of commercial and retail projects. She has considerable experience in Design, planning, sketches & drafting, estimate, project management, task scheduling and workflow.FRANK SCHWAB
Frank has always been interested in all things mechanical which led him to pursue a Civil Engineering Degree from the University of Iowa. After graduation, he became the construction manager for the expansion of a clothing store chain across the western United States. Next was a stint as a project manager and estimator for Plant Construction in San Francisco. Their specialties included retro-fitting the old brick buildings with seismic bracing. One of the most interesting projects he worked on was the reconstruction after fire of the St. Francis Yacht Club. The last 20 years he was operating his own contracting business renovating various buildings in the San Francisco area, building offices, condo complexes and custom home subdivisions.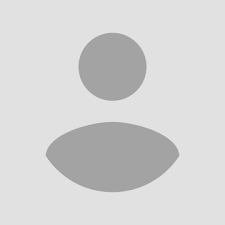 Glenn Tucker is a consulting engineer who has served the construction industry for over 40 years.
Early in his career, Glenn worked as a framing contractor and then general contractor building residential projects in New England. Later, as a professional engineer, he founded and managed a consulting engineering company that offered mechanical, electrical, plumbing and fire protection system design, working on over 2,000 residential, commercial and institutional buildings throughout the northeast over a 35-year period.
Glenn was an early pioneer in engineering solar and alternate energy systems for buildings. He was a solar energy systems consultant to the Dept. of HUD and Boeing Aerospace in the 1970's and early 80's; he designed MEP systems for several award winning solar and energy efficient buildings in the 80's and 90's; he lectured widely at national solar energy conferences and taught courses on energy efficient design for architects and engineers.
Glenn holds a B.S. in Engineering and a B.A. in Architectural Studies; he attended Stanford University, Oregon State University and The Evergreen State College; he was licensed as a Professional Engineer (now retired status) in the states of Connecticut and New York.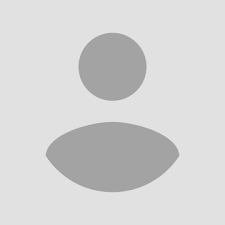 Tim has been working with PACS since 2013 and is based in Northern California. He has a degree in Architecture from Kansas State University and is a licensed architect in California. He provides construction due-diligence and progress monitoring services on a wide variety of commercial and residential projects.
Prior to joining PACS, Tim worked for over 20 years for various Architectural design companies providing design and construction administration services, developing specifications and preparation of contract documents. He has also worked for Roofing Engineers & Consultants and conducted numerous inspections. He has worked on design of Schools, Governmental projects, Day Care Centers, Youth Centers, Gymnasiums and other commercial projects.
Tim is also a Project Specialist for FEMA and has CASp certification.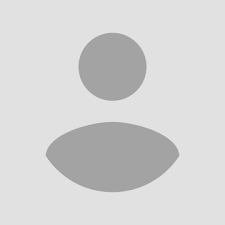 John started his career in the construction industry in 1990 after graduating from Arizona State University with a Bachelor of Science degree in Construction Engineering, specializing in general construction. Prior to joining PACS in 2013, John worked in construction management as a field engineer, project engineer, assistant project manager, and then as a project manager over the course of 15+ years. Through his duties in construction, he has been exposed to many types of building which include: high rise condominiums, tenant improvements, concrete parking structures, shopping malls (new and renovations), concrete tilt-up, Disney's California Adventure Bug's Land, University Riverside student housing and Multi-Family housing.
John has considerable knowledge in working with design build, coordination & constructability, quality control, safety, scheduling, surveying, permits, tracking costs, pricing and preparation of change orders, pay request, RFI's and submittals. His past employers include Charles Pankow Builders, C.W. Driver, and R.D. Olson Construction.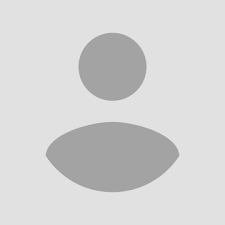 Jennifer graduated from CSU, Chico in 1994 with a Bachelor of Science in Construction Management. She began her construction career as a Project Engineer for a large company based in Portland Oregon, and later ran projects as a Project Manager in Northern California. During this time, she also worked on civil projects as a Field Engineer for Pacific Gas and Electric. Since 2005, she has worked with PACS, contributing to jobs such as The Palms and Turnberry Towers in Las Vegas, as well as many commercial and residential projects throughout Nevada, California, and Texas.
Jennifer's degrees include a BS in Construction Management, Minor in Business Administration, and a California Multiple Subject Teaching Credential.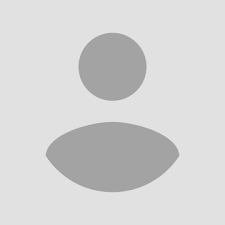 Allyson joined the long-lasting line of PACS partners in 2017. She is a proud Civil and Environmental Engineering graduate of Cal State Fullerton. Shortly after graduation, she found her first job in the field working with a Southern California based seismic firm. There she helped retrofit old buildings and seismically analyze new construction in the local area, as well as further up the Pacific Coast in
Washington.
She went on to work in inspection for surety companies, ensuring compliance and protocol for claims filed against contractor bonds in and around the Orange County, San Diego County and Los Angeles County areas. Just prior to joining PACS, Allyson was a structural engineer and designer for a private firm where she produced in-house plans for custom homes, additions, and renovations in Riverside, CA. Allyson's experience thus far culminated in her move to PACS, where she has worked on the pre-development phase of a variety of projects, such as apartments, high rises, assisted living, skilled nursing, and memory care. Her work extends out to hotels, industrial/retail spaces, low income housing/facilities, casinos, and renovations. In addition, she manages a span of ongoing construction projects that encompasses a wide geographical range to include various states on the West Coast, with onsite inspections where she currently resides in Nashville, TN and is a fan of the Opry.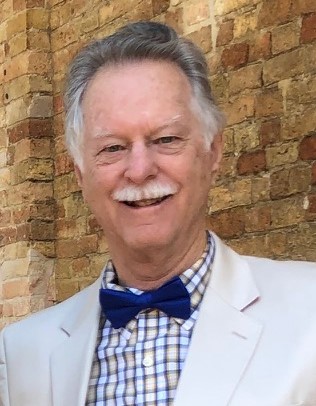 Robert Boyd has been an active part of Professional Associate Construction Services (PACS), Inc. since 2003. His primary responsibilities are providing due- diligence services to financial institutions and monitoring construction progress for approval of payment requests. Bob has over 40 years of experience in various aspects of the construction industry. Initially starting in 1979, he worked in project management with several Orange County based general contractors, including Koll Construction Company. In 1983, Bob transitioned from construction project management to sharing his expertise with the construction lending divisions of several major financial institutions. Bob first joined the Wells Fargo Bank's Appraisal Department, where he worked for two years as a Cost Engineer and Inspector. In 1985, he joined the original Golden State Sanwa Bank as the Manager of the Cost Estimating and Inspection Department. Although many changes occurred as the result of three separate mergers, Bob's tenure with Sanwa Bank (et. al.) lasted over 18 years, earning him the eventual title of Vice President and Manager of the Bank's California Cost and Inspection Department.
He has experience with all types of projects financed by construction lenders and mortgage companies throughout the United States, focusing on the West Coast. These include land development, tracts, apartments, assisted living facilities, hotels, office complexes, industrial business parks, adaptive re-use conversions, condo conversions, custom homes and specialty projects (i.e. self-storage, casinos, gas stations, religious facilities, dairy farms).
Bob earned a Bachelor of Arts degree from George Fox University (Newberg, Oregon), and has completed relevant postgraduate-level course work in related construction and real estate/appraisal areas. Bob has passed the written examinations for both the Real Estate Sales License and Appraisal Certificate for the State of California.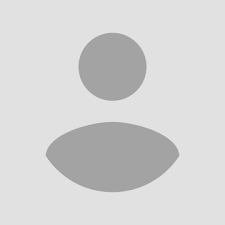 Marcelo comes to PACS with over 30 years of experience as a Civil Engineer and Design Engineer after graduating from B.S. in Civil Engineering and later receiving a MBA/Engineering Master's Degree from Brigham Young University in Provo, Utah.
He has worked with several companies and projects covering primarily the Utah, Wasatch and Salt Lake Counties where he worked on large projects valued at $44-$95 million.
Marcelo is very experienced in project Planning, Project Scheduling, Estimating & Bidding. He has worked on various types of projects, that include Ski Resorts, Residential Development, Commercial Developments, Community Development, Water, Sewage, Drainage facilities.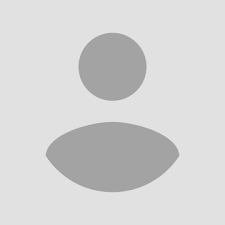 Jay received a Master's Degree in Architectural Design from Texas Tech University in 1998. Wanting to work outside of the design studio and get experience with different project types, he pursued a specialization in Construction Management. After graduating, he worked for a construction Consultant in Dallas, working to become Vice President and spending 15 years as a Lenders' consultant there. In 2014, he joined the PACS team, and appreciates the experience and knowledge base of its Professional Associates.
His expertise of services includes Construction Review and Analysis, Cost Estimating, Progress Monitoring, and Property Condition Reports. Specializations include multifamily (garden-style and high-density), commercial (office and warehouse), retail, renovations, land developments, and other project types. Jay has directly worked on over 1,600 projects in 13 states, with a focus on the North Texas region
Jay has built a cabin for himself in the Colorado Mountains.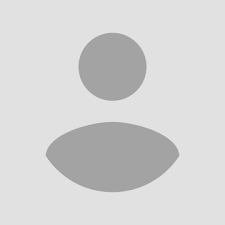 Moe Alrawi, Division Manager – Joined in 2017. Professional career included more than 20 years of experience performing Phase I & II Environmental Site Assessment, UST removal and remediation, Lead-based Paint, Asbestos inspections, Property Condition Assessments, Physical Needs Assessments and Construction Cost Analysis.
Prior to joining PACS, Mr. Alrawi provided oversight to a team of engineers which provided Environmental Site Assessment (ESA), Phase II ESA, Underground Storage Tanks Removal, Soil and Groundwater remediation, Asbestos and Lead-Based Paint Assessments, Groundwater Sampling, Mold Surveys, Indoor Air Quality Surveys, and Property Condition Assessment across the United States and the Middle East from 1988 to 2013.
Moe received a Bachelor's degree in Industrial Engineering from Kansas State University and became a member of the National Society of Professional Engineers in 1994. Mr. Alrawi is a dynamic organizational leader offers proven success in building and managing international teams, executing high-value complex contracts, and developing operations from the ground up. Excels in directing diverse teams in multi-site operations while ensuring compliance to changing customer needs and full client satisfaction. Moe has also worked as a contractor for the Defense Department.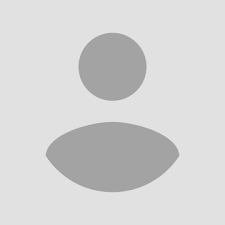 Michael brings to PACS over 25 years' experience in architecture and general contracting and has been serving the financial industry since 2015. He currently manages a diverse portfolio valued over $1.2 billion. His project experience includes high-end commercial mixed-use developments, retail strip malls, A&D tract home development, podium-type multi-family infill, low-income apartment housing, senior apartment housing, luxury condos, warehouse/office, storage and luxury spec homes of Beverly Hills, Hollywood Hills, and Pacific Palisades.
From the early 1990's to 2001 Michael worked in the architectural sector as a draftsman and designer eventually working his way into a staff architect position. He led the design development of specialized projects including healthcare, R&D, cellular communication, corporate office space, schools, churches, aviation and multi-family developments.
In 2001, Michael shifted his attention to general contracting (design-build) & construction management acquiring licensing in the state of Virginia and South Carolina. His project portfolio consisted of retail tenant improvements, national franchise build-outs, residential development, historical renovations, adaptive-reuse, and custom spec homes.
Michael has a Bachelor of Science degree from University of South Carolina and has completed continuing education coursework in architecture, construction technology and environmental design & land use.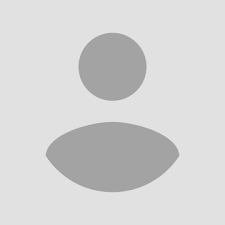 Mark earned a BS Degree in Construction Management from California State University, Chico and also has a general contractor's license in the State of California. His professional career started with the building of an apartment community's as a superintendent and continued to project manager. During this time, he also did some work with tenant improvements and custom homes. Mark then move into commercial construction starting as a project engineer and moving on to assistant project manager. His projects included a condominium high-rise, retail centers, churches and tenant improvements (retail and light industrial). After working in project management Mark worked for a Construction Management company that consulted on construction-related claims and building project management. The work included construction defects litigation, conceptual and forensic estimating, pre-construction project management, project work-outs and reconstruction projects. Outside the building construction industry Mark also worked in heavy construction on gas transmission pipelines as a utility inspector monitoring pipeline digs on several different projects (hydro-static tests, pipeline replacements, valve station projects and SCADA projects). Mark started with PACS in February 2019 and works on a variety of the services they provide to the construction lending industry. The work and projects include project cost analysis reports (apartments, schools, distribution, mixed-use, senior facilities), progress reports for construction draws, progress reports on facilities renovation (apartments, hotels, senior centers), and inspection for Probable Maximum Loss (PML) Reports.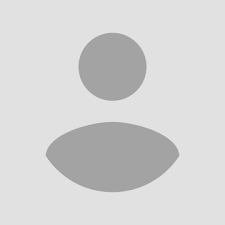 James has served the construction industry for over 22+ years and earned a BSc Degree in Construction Management from Leeds Metropolitan University (UK) in 2001. James started working for one of Washington DC's largest construction firms, 'Sigal Construction' in 2000 where he worked as both an Estimator and Assistant Superintendent before being promoted to an Assistant Project Manager role for Rand Construction in 2002. James later moved-out to California and started working for PACS (2004) representing construction lenders and mortgage companies and currently manages a diverse portfolio valued over $1.5 billion. James has worked on over 500 projects worth over $10B. His project experience includes high-end commercial mixed-use developments, retail strip malls, A&D tract home development, podium-type multi-family infill, low-income apartment housing, senior apartment housing, luxury condos, warehouse/office, storage, and luxury spec homes. As a previously certified California Building Inspector (ICBC – Commercial & Residential) & Real Estate Sales License holder James has a comprehensive understanding of Safety & Building Code Compliance, Construction Management Skills, Cost Analysis/Appraisal experience that includes Site Analysis, Contract Review, Environmental Reports, Tract Maps, and General Plan Review. James main role at PACS is predominantly Progress Monitoring, Property Condition Reports, and Cost Analysis